THE EARLY YEARS
Brumble Bees is Umberleigh Academy's Foundation Stage Unit which opened in September 2015. Brumble Bees is an extremely friendly setting with highly qualified staff.
Early Years Entitlement can be used for 3 and 4 year olds. Funded places available for qualifying 2 year olds.
NB: To find out more about our EYFS curriculum please click on the 'Our Curriculum' tab at the top of the page.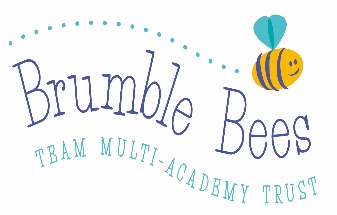 A Day in the life of a Brumble Bee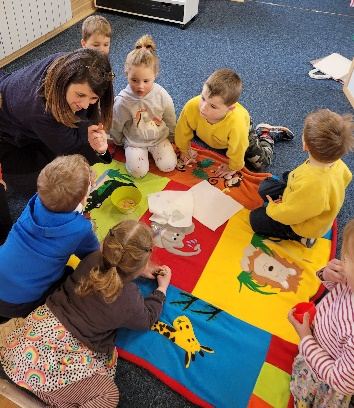 9am-9.10am
We welcome the children in and help them find their pictured peg where they hang up their coats. We encourage them to put their drinks on the table. (CL, PSED)
They then go and choose an activity that is out while the adults will ask them what they are having for lunch. Whilst they are playing, we do the morning register where the children first say good morning then they go to the self-registration board where an adult is waiting to help them with recognising their names to put up on the board. (CL, L, PSED)
9.10am-10am
Mrs Brown or Mrs Howard will then do an activity with small groups of Brumbles/all the Brumbles, depending on the activity, while everyone else is independently learning with the other adult. (CL, PSED, L, M, UW, PD, EAD)
10am-10.30am
At around 10 o'clock, we go out for our playtime by ourselves where we also encourage the children to try and put their own coats and boots on. We then go out on the cars or bikes or in the mud kitchen, whichever the child chooses. (PD, PSED, CL)
10.30am-10.40am
We sit down and have a drink and the children choose what fruit they would like whilst we watch the episode of Numberblocks in reference to the number we are learning that week. Because some of the children haven't finished their fruit, we put on a short episode of Hey Duggee where they learn about shapes or history or sharing. This is to prevent them walking around whilst eating their fruit due to choking hazards. If they have finished their snack and they would like to go off and choose an activity they can during this time. (CL, PSED, UW, M)
10.40am-11.30am
This tends to be an activity based around numbers in small groups or one-to-one while the other children are having more independent learning time. (M, CL, PSED, L, EAD, UW, PD)
11.30am-11.50am
We put on the tidy-up song and encourage ALL the children to help tidy up. Once the room is tidy(ish) we have dancing time, where we dance to action songs (teachers included) to 1 or 2 songs, in readiness for lunch. We then listen to a story while the children go to the toilet and wash their hands ready for lunch. (PD, EAD, PSED, CL, L)
11.50am-12.30pm
At lunch time we eat in Brumble Bees so the children don't have to go too far. During lunch, we encourage good table manners and social interaction. They then go out to play with the rest of the school. (PD, CL, PSED)
1.10pm-1.20pm
We come in from outside and wash our hands and brush our teeth to the Hey Duggee toothbrushing song. (PD, PSED, UW)
1.20pm-2.35pm
After a very busy morning, we have lots of independent learning and if there is an activity to do then it will be done with one of the adults. (PSED, CL, PD, L, M, UW, EAD)
2.35pm-3pm
We put on the tidy-up song and encourage ALL the children to help put things away. Once the room is tidy we listen to a story, sing songs and sometimes play a listening/memory game. Just before the children go home we sing our goodbye song. (PD, EAD, PSED, CL, L)
WOW! What a lot of learning in a day!
AREAS OF LEARNING
L – Literacy
CL – Communication and Language
PSED – Personal, Social and Emotional Development
M – Maths
EAD – Expressive Arts and Design
UW – Understanding the World
PD – Physical Development