Juniors visit Bovington Tank Museum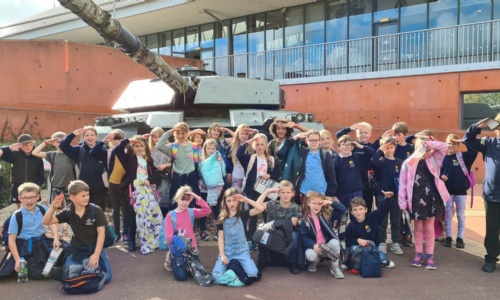 The Junior children visited Bovington Tank Museum in Dorset as part of their "Britain at War" History topic.............
The children took part in different workshops: 'Tommy in the Trenches' and 'Britian in the Second World War' where they were able to experience the museum's superb, reconstructed trench system and items from the handling collection including uniforms, helmets, gas masks and kit so that they were able to gain an insight of what life was like.
They were also able to climb inside a real First World War mark IV tank and learnt why the tank was invented, how it worked and what life was like for the crew.
A really great day with our Big Event Curriculum showcased.