Building Communities
We work together to build our community at Pilton Bluecoat Academy and in our local area. The children through our Learning Champions programme regularly go and work with and serve members of our local community.
We also have very productive partnerships with the other schools in our Academy Trust.
We are in regular contact with our global partners in India, Uganda and Spain. Our work with the British Council's Connecting Classrooms and ERASMUS projects have ensured that the school community has benefited greatly over the years from the work the schools have carried out.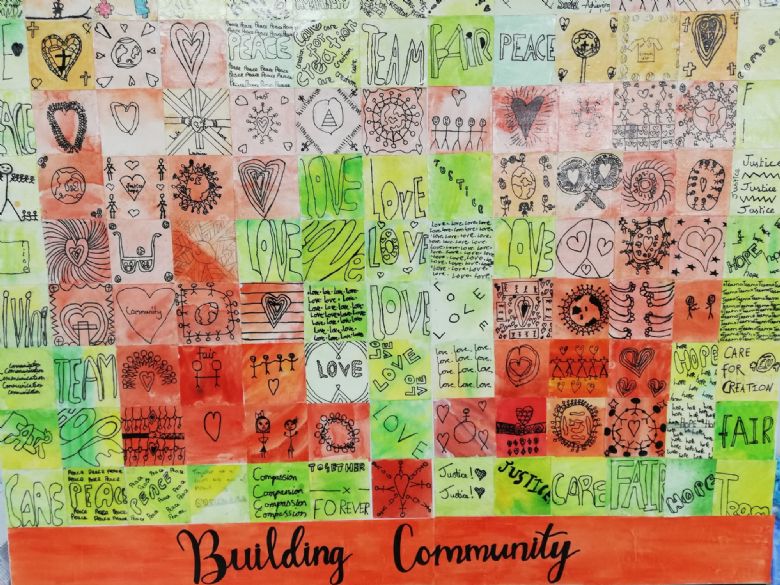 Design created by the children in Year 5